Best Motion & Power Lift Recliner Sale
With Exclusive Posturepedic™ Technology

For 140 years, Sealy® has innovated systems focused on creating advanced support
Support where you need it most.
Introducing Sealy® Recliners featuring Posturepedic™ Technology. A recliner that targets the heaviest part of your body with additional support where you need it most.
By precisely engineering the seat and lumbar, we're able to target reinforced support, while supporting exceptional full body comfort.

More than 130 years of innovation
Experience the Posturepedic™ Difference
Recliners that target and respond to your body by adjusting and adapting to every movement you make and evenly dispersing to your body's weight, also allowing your spine to rest in a neutral position.
Thoughtful design. Sophisticated engineering
Each detail has been carefully considered. Luxurious leathers or fabrics wrapped around an exclusive Posturepedic™ support system and heavy duty reclining mechanism provide the comfort, support and durability that you would expect from Sealy®.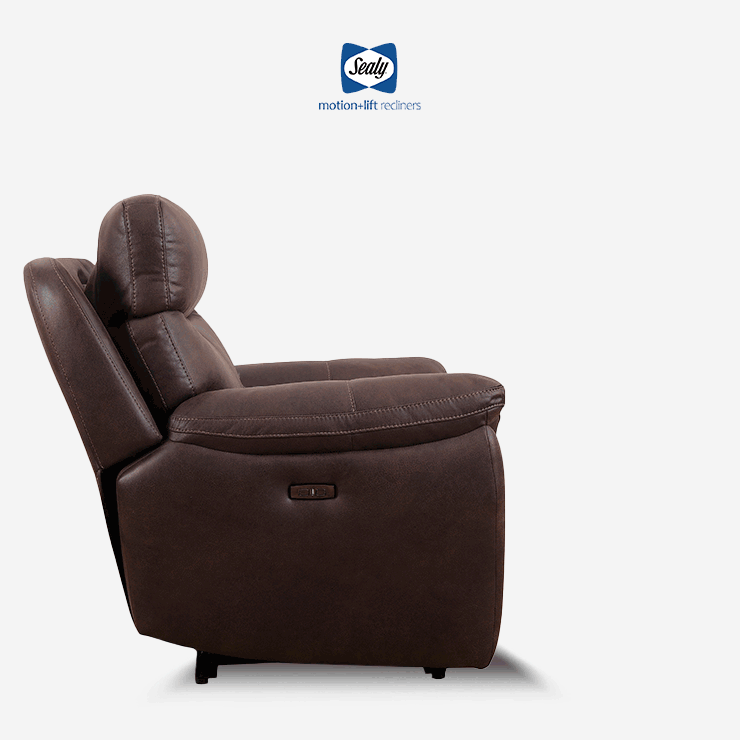 It's a Sealy®, It's made for sleep
Trusted Technology by the Sleep Experts
While we admit, this isn't a mattress. Our engineers have spent many hundred hours testing our recliners. So comfortable, that we have to admit many working hour naps have occurred.
Get $50 OFF Your First Purchase
Feel the Sealy difference for yourself
Be the first to find out about new styles and exclusive offers, and an additional $50 credit towards your first purchase