No living room is complete without the right recliner. A recliner adds instant style, comfort, and functionality to any space it's in, making it an essential piece of furniture for every home. Even better, there is a wide selection of different models, designs, and materials that will perfectly suit your needs.
If you're looking for a recliner that is dependable, affordable, and provides a luxury lounging experience, then you should consider investing in a power lift chair. Lift chairs offer all of the benefits of a standard recliner, plus a few special advantages.

"With only the best technology & mechanism - sit, recline, relax, and stand up safely and in comfort with the click of a remote button."
1. Designed for The Ultimate Comfort

Sealy® lift recliners can be adjusted into many different positions, making it easy to achieve maximum comfort for your body and needs. They can go from fully upright to fully reclined and rest anywhere in between. Many of our power lift chairs also have adjustable back and footrests for additional comfort.
2. Take the Perfect Nap with Sealy® Lift Recliners
Something unique to lift chairs is that many can be set to a zero-gravity position, in which you are laying perfectly horizontal. This position is ideal for sleeping and for your health in general. Sleeping and laying this way helps align your spine, improve circulation, and improve your breathing. For this reason, lift chairs are often recommended for individuals with lung conditions, back problems, and other health issues.
3. Reduce Your Risk of Injury
The remote function on a power lift chair gives you full control of the seating and standing processes. Having this extra support while rising or descending until you're stable on your feet significantly reduces your chances of injury. It also helps prevent injuries to anyone who may be helping you sit or stand, as well as reduces the risk of muscle strain in general.
Sitting and standing can both be a challenge for anyone who is injured, recovering from surgery, or living with mobility issues. If you're in one of these situations, a power lift recliner can be an extraordinary help in your recovery or daily life. Lift chairs are designed not only to help you up and down, but also to support your spine and reduce pressure on your body. This ability to move, even while seated or laying down, can help improve edema (swelling), prevent bed sores, and boost circulation.
5. Maintain Your Independence
Age, injury, and certain chronic conditions can make it impossible for you to sit and stand on your own. Often, this means you must have somebody around to help you. The support and capabilities of a lift chair make it much easier to move in and out of it yourself. This can help aging individuals and those with mobility problems maintain some level of independence, which has been shown to reduce the occurrence of anxiety and depression that is often associated with such conditions.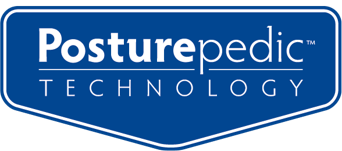 Shop Sealy® Power Lift Recliners
We understand how important it is to be able to get comfortable in your own home. We offer a wide variety of high-quality, yet affordable, power lift recliners to help you do just that! Our lift chairs are available in different colors and designs, and with various luxury features, so you can find the perfect one for you and your space.
Start browsing our lift chairs and other premier home furniture online today!